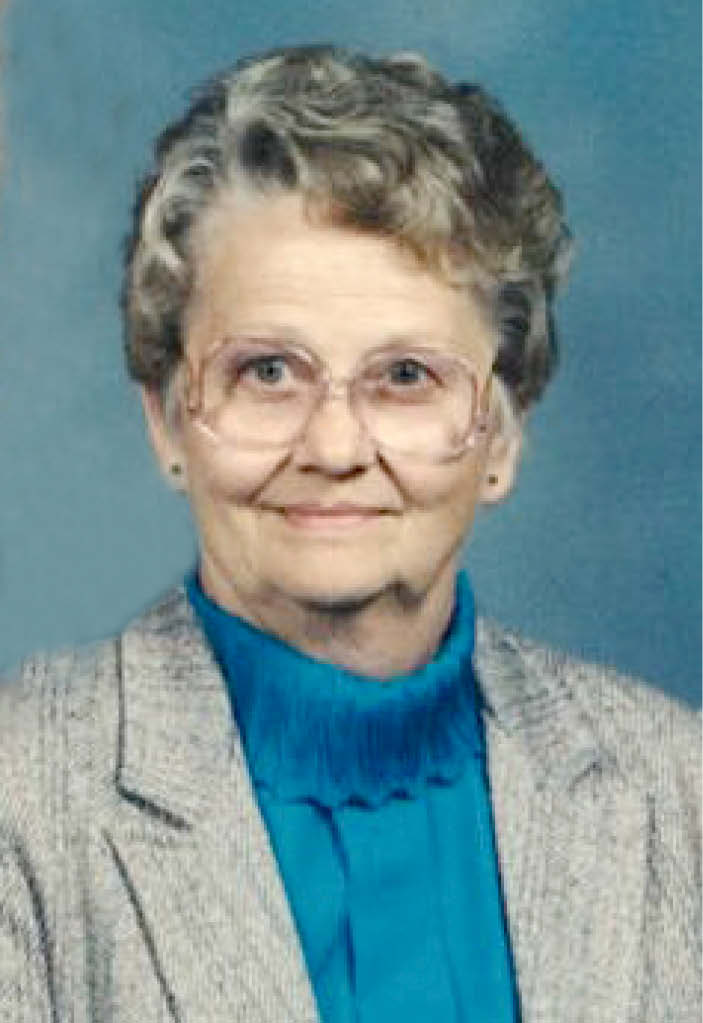 Lorayne Alpha Denter (Anderson), 92, passed away Wednesday, July 24, 2019, at the Tomah Care and Rehab Center.
She was born July 3, 1927, to Ben and Helen (Blein) Anderson and grew up on the family farm in the Rocky Run area between Kendall and Clifton. Being an outdoors gal, she helped much on the farm and with raising her younger siblings.
She graduated from Kendall High School in 1946, and after a short work career in Madison, married Mahlon Denter on April 17, 1948. They farmed near Wilton for 30 years. To this union, three sons were born (the three little devils).
She farmed alongside Mahlon while raising a family. She also completed a full work career at Fort McCoy as a telephone operator, retiring after 26 years of service in 1988.
Lorayne like to be outside and busy, either at work or play. She liked to garden, and was an excellent cook, noted for her holiday meals with pecan pies. She like to bowl, being on a league team, and enjoyed the end-of-year bowling state tournaments. She was exceptionally fond of her grandchildren and great-grandchildren.
Lorayne was a member of the Wilton American Legion Ladies Auxiliary for more than 40 years and was an active member of St. Paul's Lutheran Church of Wilton.
She is survived by three sons, Duane (LouAnn) of Clifton, Douglas (Cindy) of Salcha, Alaska, and David (Sonja) of Elroy. Grandchildren are Liz (Chris) Mehls and Darth Denter; Josh Denter, Anna Denter and Steven Downing; and Dillon (Jessica) Denter, Jillian (Keith) Martin, and Jesana (Justin) Eckelberg. Great-grandchildren are Devery, Dulcey and Daclan; Ashton and Lillian; Evalyn; and Mackenzie and Isaac. Also surviving is a sister, Arlene Burch; two sisters-in-law, Marcella and Pasty Anderson; and other friends and relatives.
Preceding her in death was her husband, Mahlon Denter; her parents, Ben and Helen; her brothers, Allan Bennet and Emil; her sister-in-law, Bonnee Anderson; her brother-in-law, Lee Burch; and her nephew, Mark Burch.
A funeral service will be at 11 a.m. Monday, July 29, at St. Paul Lutheran Church, 401 Mill St., Wilton. Pastor Cathleen Morris will officiate. Burial will be in the church cemetery.
Relatives and friends are invited for a time of visitation at St. Paul's Lutheran Church in Wilton from 4–7 p.m. Sunday, July 28, and from 10 a.m. until the time of the service Monday.
The Smith-Nelson Funeral Home of Wilton is assisting the family with the arrangements. Online condolences may be sent to www.sonnenburgfamilyfh.com.