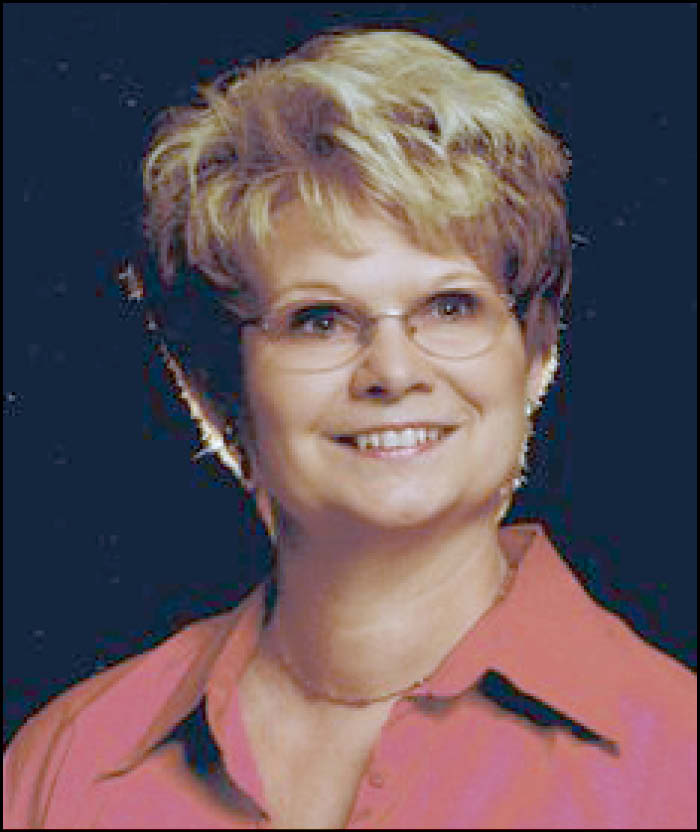 Linda M. Hemmersbach, 67, of Sparta died Monday, July 10, 2017, peacefully at her home, surrounded by her loving family.
She was born March 12, 1950, in Sparta to Carlton and Vernabelle (Hoefs) Kastberg. She graduated from Brookwood High School in rural Ontario in 1968.
Linda married James D. Roberts on July 17, 1971. They were married until his death on May 11, 1998. Linda married Donald G. Hemmersbach on Oct. 7, 2006.
Linda attended the Eau Claire Accredited School of Beauty and received her cosmetology license April 22, 1972, and worked as a beautician for nearly 46 years. Linda owned and operated her own hair salon, Lin's Hair Salon, from September 1998 until she started treatment for AML (Acute Myeloid Leukemia) in March 2017.
Linda was a member of St. John's Evangelical Lutheran Church and was very active with the Ladies Aid and church fundraisers. She was a member of the Sparta Women's Group, Sparta Area Cancer Support, the Red Hatters and other various groups and organizations.
Linda enjoyed taking photos and always had camera nearby. She also enjoyed gardening, taking care of her flowers, and golfing.
Linda is survived by her husband, Donald Hemmersbach of Sparta; her sons, Troy (Barb) Roberts of Holmen and Ryan Roberts of Sparta; her grandchildren, Mariah and Makenzie Roberts; Don's children, Dane (Brandy) Hemmersbach and Brittany (Tim) Herricks, both of Sparta, and his grandchildren, Caleb and Kaylee Hemmersbach; her mother, Vernabelle Kastberg of Sparta; her sisters, Corinne (Larry) Means of Onalaska, Carolyn (Roger) Bauer of Black River Falls, Wis., and Susan (Art) Reeder and Cindy (Mike) Beaupre, both of Menomonee, Wis.; her sister-in-law, Rosemary Kastberg of Ellsworth, Wis.; and many nieces and nephews.
Linda was preceded in death by her first husband, James Roberts; her father, Carlton Kastberg; her grandparents, Earl and Anna (Arndt) Kastberg and Fred and Frieda (Doms) Hoefs; her brother, Stephen Kastberg; and her nephew, Brad Bauer.
In lieu of flowers, memorials can be given to St. John's Evangelical Lutheran Church, Sparta Area Cancer Support or CaringBridge.org.
A funeral service will be at 11 a.m. Saturday, July 15, at St. John's Evangelical Lutheran Church in Sparta, with Rev. John Meyer officiating. Burial will be in Mount Hope Cemetery in Sparta. A luncheon will follow at Club 16 in Sparta.
Family and friends are invited to call at the church from 3–8 p.m. Friday and from 10 a.m. until time of services Saturday. Online condolences may be offered to the family at www.schanhoferfh.com.
The Lanham-Schanhofer Funeral Home in Sparta is assisting the family with funeral arrangements.