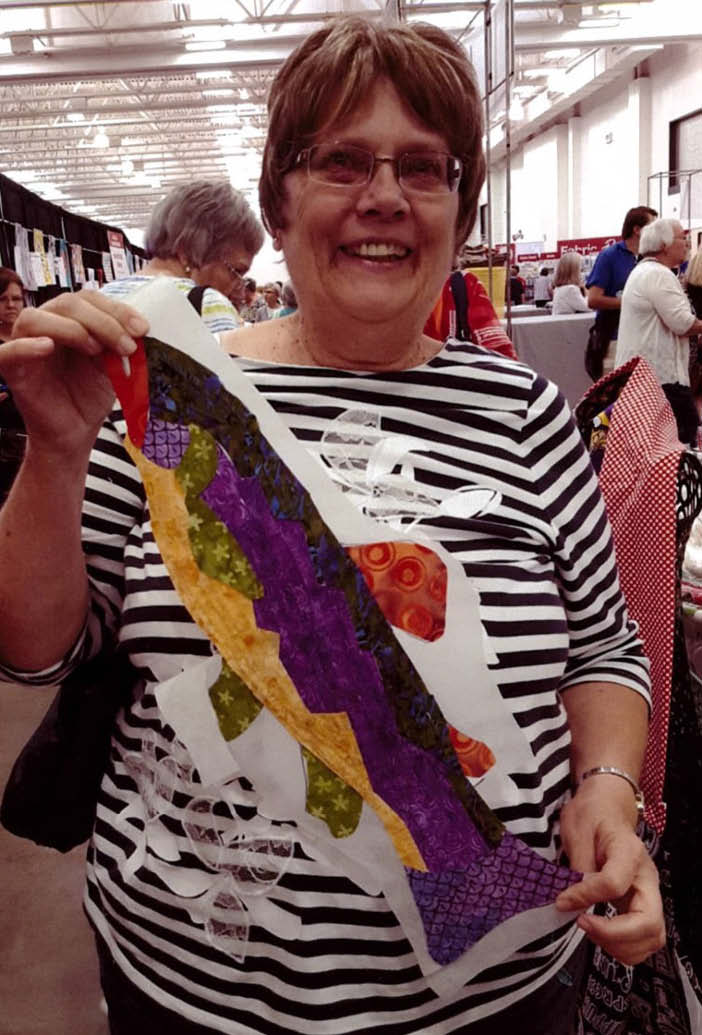 Linda Lou (Zinke) Rieck, on the morning of July 4, 2018, passed away peacefully at Sauk County Health Center in Reedsburg, Wis. On the day of Independence in this country, she also was freed from her cancer.
She came into this world May 5, 1947, to Otto and Mamie (Keller) Zinke in Reedsburg. She was baptized on March 27, 1954, at St. Matthew's Evangelical Lutheran Church on South Ridge. She was raised on the family farm on South Ridge in the town of Wellington. She was confirmed on May 28, 1961, at St. Matthew's Evangelical Lutheran Church on South Ridge. She was a graduating member of the Royall High School class of 1965. She was united in marriage to Charles Rieck on Oct. 30, 1965, at St. Matthew's Evangelical Lutheran Church on South Ridge. 
After she and her husband were married, they settled on a farm near Kendall, where they raised their three children, Kevin, David, and Kimberly. In 1984, she decided to go to work at the Hillsboro Sewing Factory in Hillsboro, Wis., until it closed. Then, in 1986, she got hired on as a temporary associate at the Walmart in Tomah, which turned into a 27-year career with Walmart. She worked her way up to assistant manager and worked in the Tomah, Wis.; Viroqua, Wis.; and Hermantown, Minn., stores. When it was time to leave the company, she knew it. When it was the time, she said that she didn't retire from Tomah Walmart, she quit from there on Dec. 13, 2013.
She enjoyed going on cruises, and people often asked her when the next cruise was going to be. She went on cruises with her family throughout the Caribbean and Bahamas, Mexican Rivera, and Alaska. She was well known for her passion for quilting. She enjoyed going on the Wisconsin shop hops and the Wisconsin Quilt Expo with her daughter.
After her husband, Charles, passed away, she became involved in the community. She loved to read books and liked to go to the library to go to the knitting and book clubs. She also enjoyed going down the Kendall Creekside Coffee Shop to enjoy a cup of coffee in the morning and where she also sold her crafting wares. At church, she was involved in the Ladies Aid. 
Those who are still on this earth who will hold the memory of her close to their hearts are her children, Kevin (Penny), David, and Kimberly; her granddaughters, Cassie, Amanda and Caitlin; her great-grandchildren; her brother-in-law, Alan (Darlene) Rieck, and her sisters-in-law, Shirley (Duane "Pete") Leak, Lois, Joan, and Elaine Zinke; her nephew and godson Dennis; and numerous other nephews, nieces, cousins, and anyone whom she encountered in her life who will remember her.
Those who greeted her at the golden gates of heaven were her husband Charlie, both her parents, and nine siblings. 
Funeral service will be at 11 a.m. Tuesday, July 10, at the St. John Ev. Lutheran Church, 297 E. South Railroad St. Pastor Larry Neitzel will officiate. Burial will be at the Glendale Cemetery in Kendall. Relatives and friends are invited to call at the church on Monday, July 9, from 4–8 p.m. and on Tuesday from 10 a.m. until the time of the service. 
The family would like to thank Mayo Clinic Cancer Center in La Crosse and Sauk County Health Center in Reedsburg for the excellent care that they had given to her in the last years of her life.
The Smith-Nelson Funeral Home is assisting the family with arrangements. Online condolences may be given at www.sonnenburgfamilyfh.com.