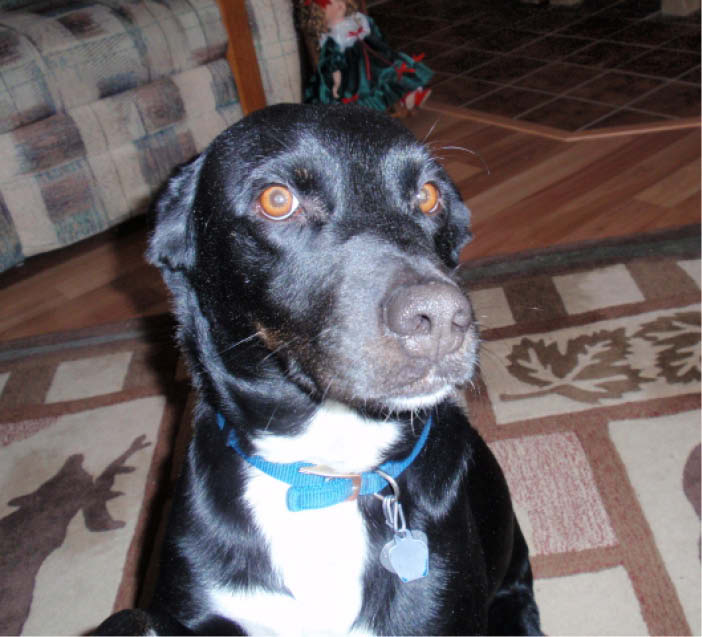 By RON and CARLA McNULTY
W. Norwegian Valley Road, Ontario
This is a very sad story about a beloved pet — our 12-year-old dog Buck.
On Friday, March 8, Buck spent most of the day in the woods with Ron running maple syrup lines on our farm in rural Ontario on W. Norwegian Valley Road. He was last seen around 3:45 p.m. chasing rabbits (his favorite pastime) in the valley behind our shed.
He is a house dog and did not come home Friday night. Ron went out with a flashlight looking for him in the area last seen, and we spent two days searching the neighborhood and checking with neighbors.
Finally, Sunday afternoon, Ron found him in a field about 75 yards behind our house. He had been shot. At first, we thought he had dropped dead immediately where we found him. On further investigation, Ron and Paul found the spot where he had been shot, along a pine tree line farther up the hill. He was hit in the neck/chest area, and he must have used primarily his hind legs to get him as close to the house as he got.
We can only assume it was probably a coyote hunter who did this terrible act. Who else would be carrying a gun and driving the roads, scanning the tree lines? This was in a very small area that could be seen from the road and a long shot. There were no human tracks anywhere near him. He did not look anything like a coyote — he was black with a white chest.
If you were the one to shoot this friendly dog, we hope you regret it and will be more careful what you shoot at in the future. If you can't tell the difference between a black dog and a coyote, you shouldn't be hunting at all. This has caused a lot of sorrow for our whole family, including our grandsons.