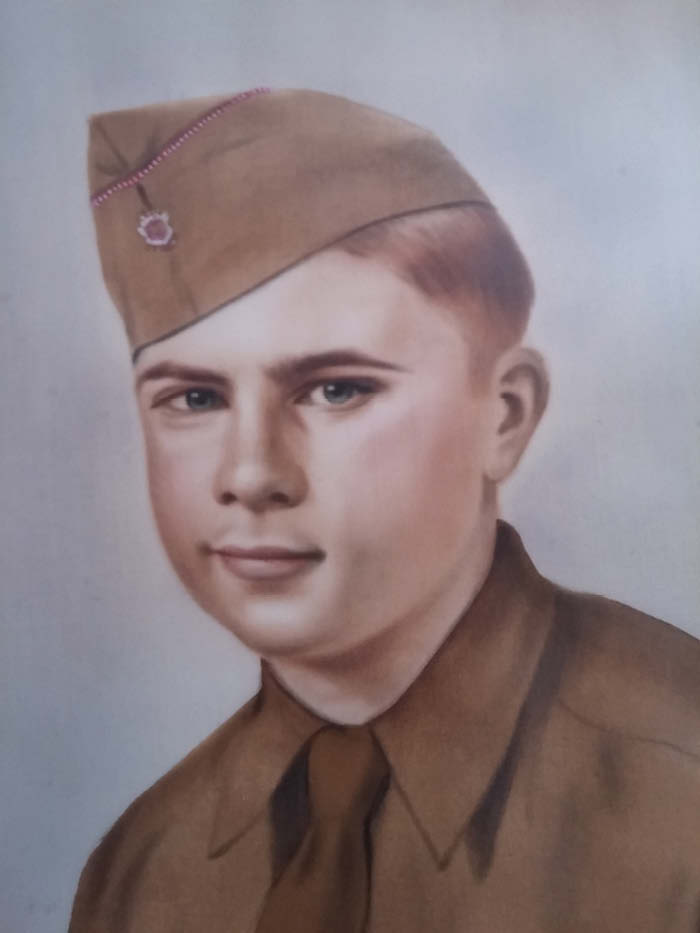 LaVern C. Blado, 90, formerly of Waunakee, Wis., and Wilton passed away Jan. 2, 2018, at William S. Middleton Memorial Veterans Hospital in Madison. 
He was born April 19, 1927, in Wilton to Alvin and Elsie (Krause) Blado and graduated from Wilton High School before enlisting in the U.S. Army in 1946, serving in the Armies of Occupation of Japan and Germany as a mechanic/specialist, including participation in the Berlin Airlift.
Shortly after discharge in 1949, he reenlisted and was sent to Korea, where he served with a multi-service unit of the U.S. Air Force. Shortly after his second discharge, he joined and served in the U.S. Army Reserve until he retired, achieving his final rank of Chief Warrant Officer 3. He then worked many years as a mechanic in the Cayman Islands and Wisconsin.
He was an active member of the Veterans of Foreign Wars and served as a Post Commander of VFW 8483 from 1977–78. He enjoyed fishing and playing cards and was an avid Packers and Brewers fan. 
He was predeceased by his parents and his sister, Elaine A. (Blado) Roberts. 
He is survived by his nieces and nephews, Linda (Steven) Godfrey of Janesville, Cheryl Smallwood-Roberts of Cedar Rapids, Iowa, Larry (Diane) Roberts of Indianapolis, Ind., Pamela (Chris) Jason of Janesville, Paul Roberts of West Allis, Wis., Richard (Lori) Smallwood-Roberts of Edgerton, Wis., and Timothy (Dawn) Roberts of Janesville; by aunts Jo Krause and Lola Krause; and other relatives and friends.
A celebration of life with military honors will be at 11 a.m. Saturday, May 19, at St. John Evangelical Lutheran Church, 297 E. South Railroad St., Kendall, with luncheon reception to follow. Pastor Larry Neitzel will officiate. Burial was Jan. 8, 2018, at St. Paul's Evangelical Lutheran Cemetery in Wilton. Relatives and friends are invited for a time of visitation one hour prior to services.  
The Smith-Nelson Funeral Home in Wilton is assisting the family with arrangements. Online condolences may be given at www.sonnenburgfamilyfh.com.