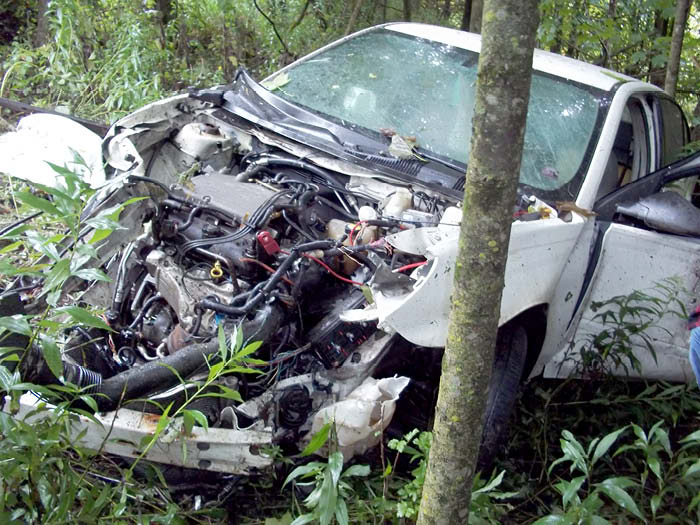 In Vernon County's first fatal traffic accident in 2017, a 22-year-old La Farge man died early Sunday morning in the town of Webster, north of the Serendipity Golf Course.
Later pronounced dead at the scene, Michael L. Peterson had been driving a vehicle south on County Highway S when he crossed the centerline and traveled onto the northbound shoulder, according to the Vernon County Sheriff's Office. The vehicle over corrected and crossed back over the centerline and into the southbound ditch, traveling down an embankment, going airborne, and striking several trees.
Though the crash had occurred at 2:15 a.m., the Vernon County Dispatch Center did not receive the call until 9:23 a.m. Darkness, tall grass and the steep embankment had obscured the crash scene.
The La Farge Fire Department, the La Farge EMS, the Kickapoo Valley Reserve and the Vernon County Coroner's Office assisted the sheriff's office.