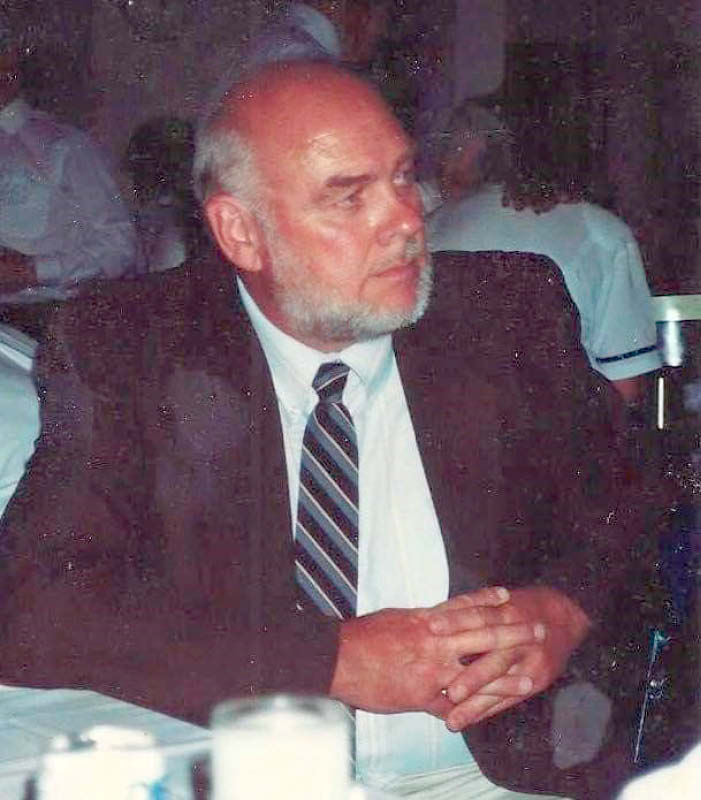 L​eonard E. VanDeHey, 87, of Portage, Wis., and formerly of Elroy passed away Oct. 4, 2019, in Ashtabula, Ohio, surrounded by family and in the care of hospice.
Len, also known as Van or Buster, was born on April 1, 1932, in Iron Mountain, Mich., to Leonard and Ione (Carpenter) VanDeHey. Born an "April Fool," he was witty and had an impish sense of humor until the end.
Len was an exceptional athlete. He kicked a state-record, 58-yard drop-kick field goal for Loyal High School in 1948. After turning down a football scholarship to the University of Wisconsin-Madison, Len was a professional baseball player in the minor leagues from 1950–1952 and 1955–1958. He played baseball, football, and basketball while serving in the Army during 1953 and 1954, and in 1955, he led the Big Sky League in batting average (.377). Len attended the University of Wisconsin-Eau Claire on the G.I. Bill from 1957–1961, where he played basketball for three seasons and set every major rebounding record at the school.
Len married Joan Catanzar on Sept. 11, 1954, in Indianapolis, Ind. After graduating from college, he enjoyed a long and distinguished career in secondary education. Len taught history and a wide range of social studies courses at Dor-Abby High School in Abbotsford, Wis.; Loyal High School in Loyal, Wis.; and for many years at Royall High School in Elroy. Len was also the head football coach at Dor-Abby, the head basketball coach at Loyal, and the head football and golf coach at Royall. He was an avid golfer, a vocal bridge player, and an enthusiastic sharer of opinions.
Len was preceded in death by his beloved wife, Joan, in 1993, and his son, Michael, in 2005; his parents; and his siblings, Lawrence, Frank, Sister Marietta, and Jimmy.
He is survived by his loving companion, Katharine Finck of Portage, Wis.; his children, David (Cathy) of Ashtabula, Ohio, Lynn (John) Barr of Roseburg, Ore., Robert (Mary) of Lancaster, Wis., Karl (Liza) of Shorewood, Wis., and Peggy (Mark) VanRumppe of Brecksville, Ohio; 12 grandchildren and one great-grandchild; his siblings, Donald (Shirley), Margaret (Tom) Kraus, Milly Schill, and Mickey (Roberta); and numerous nieces and nephews.
The family has designated the American Cancer Society for memorial contributions. A private service will be held at a later date. The family extends its thanks to all of the professionals in the Dean Healthcare system in Wisconsin and the Hospice of the Western Reserve in Ohio for their care and compassion.