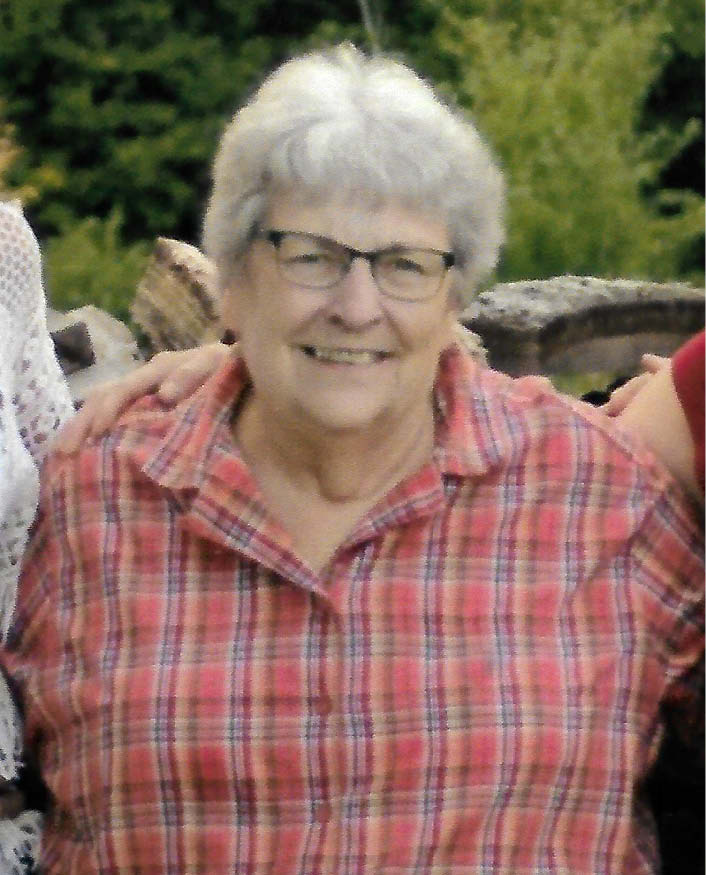 Kathleen E. Leatherberry, 77, of Ontario died Friday, Oct. 19, 2018, at her home.
She was born March 19, 1941, to Lou and Beulah (Spry) Muller. She grew up in the Bear Creek area and attended West Lima School. At age 11, she trusted Jesus Christ as her savior. On March 12, 1960, she was united in marriage to Ronald Leatherberry. He preceded her in death in January of 1979. 
She worked at Swiss Colony in Madison and Bob White Candy Company. Following Ronald's death, she moved to Ontario in 1982 and worked for more than 20 years at Meca Sportswear, which was located first in Ontario and then in Tomah.
She loved to sew and made many quilts for her children and grandchildren. Kathleen loved her family; she finished raising her children on her own and continued to show her love with family gatherings, where her cooking was treasured.
She is survived by four children, Tammy (Mike) Gjefle of Ontario, Wayne (Linda) Leatherberry of Kansas, Lisa (Geno) Anderson of Arkansas, and Kim (Joseph) Oium of La Farge; her grandchildren and great-grandchildren; one brother, Ken (Pat) Muller; one sister-in-law, Joan Muller; and other relatives and friends.
In addition to her parents and husband, she was preceded in death by one grandson, Adam DeWitt, and her brothers and sisters.
Blessed be our memory of Kathleen E. Leatherberry.
Funeral services will be at 11 a.m. Wednesday, Oct. 24, at Faith Independent Baptist Church in Ontario. Pastor Mike Gjefle will officiate, with burial in Bear Creek Cemetery. A visitation will be held on Tuesday from 4–6 p.m. at the church, with a gospel service at 6 p.m. Online condolences may be offered at www.VossFH.com. The Vosseteig Funeral Home of La Farge is serving the family.