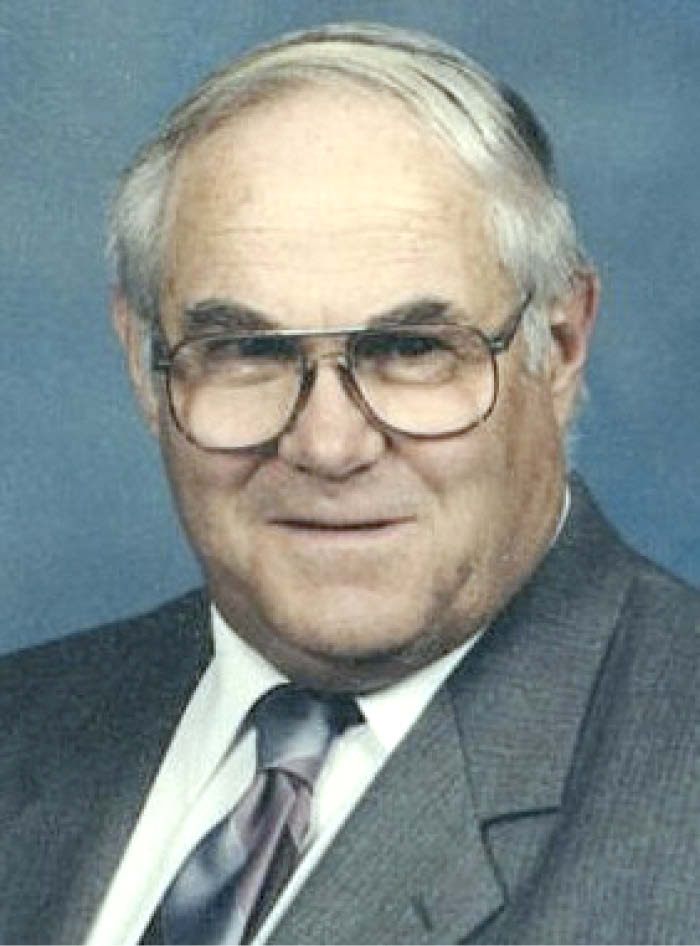 John P. Dougherty, 90, of Wilton died Tuesday, April 24, 2018, on the family farm.

He was born June 26, 1927, to George and Elizabeth (Hillyer) Dougherty in Sparta. John was baptized and confirmed at St. John the Baptist Catholic Church in Wilton. He grew up in the town of Wellington and attended Slab Town Country School. He was a member of the Wilton High School graduating class of 1945.

He was united in marriage to Florence Brehmer on Feb. 14, 1953, at St. Paul's Lutheran Church, Wilton, by Rev Schultz. He farmed on the Dougherty farm for most of his life. He worked for the Royall High School in building maintenance. He was a charter member of the Wilton Lions Club.

John enjoyed researching genealogy, spending times traveling to different cemeteries and researching courthouse documents. He followed his family's genealogy back to 79 A.D. and was a decedent of Charlemagne. He enjoyed traveling and took many trips with his brother George and sister-in-law Carolyn; along with his wife Florence, they traveled to Germany, France, Ireland, England, Mexico, and all of the lower states.

John loved to work with his hands and could often be found working in his garden or in his woodshop. He made all different types of coasters, a game table for his grandson, and many jewelry boxes. He was a wood expert and could tell the identity of the wood by its grain.

He had a "love in his heart" for his grandchildren and often said they could do whatever they wanted to as long as they didn't get hurt. He enjoyed sitting on his patio and visiting with his family and friends. He was a devoted husband and a loving father, grandfather, great-grandfather, brother and friend.

He is survived by his wife of 65 years, Florence of Wilton; five sons, Eugene (Kay) of Wilton, Dennis (Judy) of Sparta, John "Tim" (Beth) of Wilton, Curtis (Linda) of West Salem, and Glen (Tami) of Wilton; 13 grandchildren and 10 great-grandchildren; a brother, George (Carolyn) of Wilton; four sisters, Mary Anne Geier of Sparta, Joyce Rugen of Onalaska, Rosella (Ralph) Vitous of Camp Douglas and Isabelle Baker of Sparta; and many other relatives and friends.

He was preceded in death by his parents and his brothers-in-law.

A funeral service will be at 3:30 p.m. Saturday, April 28, at St. Paul Lutheran Church, 401 Mill St., Wilton. Pastor Brad Lindberg will officiate. Burial will be in the Hillside Cemetery.

Relatives and friends are invited to call on Friday from 4–8 p.m. at St. Paul's Lutheran Church and on Saturday from 2:30 p.m. until the time of the service.

The Smith-Nelson Funeral Home in Wilton is assisting the family with the arrangements. Online condolences may be sent to www.sonnenburgfamilyfh.com.