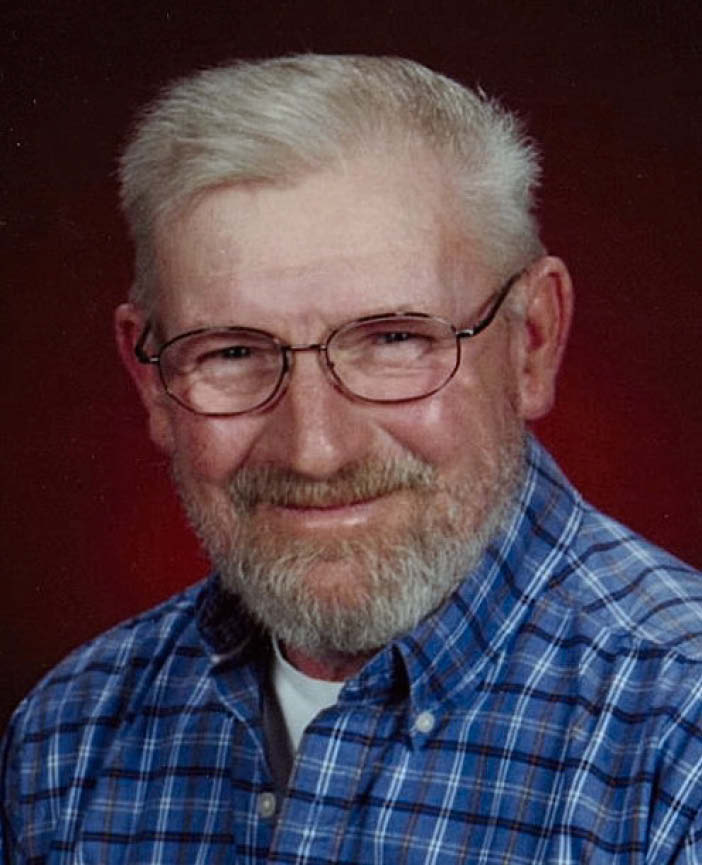 Jerry D. Eckelberg died Wednesday, Feb. 13, 2019, at the Gundersen Lutheran Medical Center in La Crosse, surrounded by his family.
He was born to Reuben and Celia (Miller) Eckelberg in the town of Wilton. He was baptized at St. John Evangelical Lutheran Church in Wilton. Jerry was a member of the Royall High School graduating class of 1964. This was the first graduating class at the new Royall High School. After graduation, he was drafted into the U.S. Army and served during the Vietnam War.
On Feb. 28, 1970, Jerry was united in to Patricia Schroeder at St. John the Baptist Catholic Church in Wilton. She preceded him in death March 22, 2018. They have never spent a wedding anniversary apart.
They moved to West Salem after they were married, and then, in 1973, they moved back to Wilton. Together they farmed in the town of Wilton. Jerry also worked the Wilton Co-op before going to work at Fort McCoy. He retired in 2007.
After his retirement, Jerry enjoyed spending his time visiting with friends at the Wilton Fastrip, watching John Wayne Westerns in his armchair, driving around to check for deer, and going fishing. He was a past commander at the Wilton Hanson-Stark-Leith-Paeth American Legion Post 508 and was active in helping to get the new addition added.
He could be sassy and stubborn and could be quoted as saying, "You win some and lose a lot, or this is the world's smallest violin." Most of all, he loved spending time with his grandchildren. He will be sadly missed by all who knew and loved him.
He is survived by his children, J.D. Eckelberg of Osseo, Jennifer (Todd) Thompson of Wilton, Matthew (Aimie) Eckelberg of Marshfield, Wis., and Patrick (Amie) Eckelberg of Wisconsin Rapids; six grandchildren, Cody, Hayden, Noah, Josie, Emma and Bailie; his brothers and sisters, Reuben (Pat) Eckelberg Jr. of Tomah, Ray Eckelberg of Tomah, Ellen (Bill) Reneau of Tomah and JoAnn Eckelberg of Bangor; and his brothers-in-law and sisters-in-law, Duane Harmel of Janesville, Robert (Carol) Schroeder of Elroy, Linda (Bill) Bauer of Spencer, Wis., Kathleen Ballwahn of Plymouth, Wis., Nancy Touchstone of Wilton, Theresa (David) LeDuc of Chippewa Falls, Timothy (Teresa) Schroeder of Kendall, Shirley (Michael) Harris of Millville, Calif., Jeffrey (fiancée Tammy) Schroeder of Tomah, Judy (Shawn) Handland of Holmen, Bruce Schroeder of Tomah, and Stephanie (Travis) Woods of Wilton. He is further survived by countless aunts, uncles, nieces, nephews, other relatives and many dear friends.
In addition to his parents and his parents-in-law, Norbert "Ole" and Elizabeth "Betty" Schroeder, he is further preceded in death by two grandsons, Ike and Cooper Thompson; his brothers, John Eckelberg and Eugene Eckelberg; his sisters, Helen Harmel, Catherine Eckelberg; a sister-in-law Joyce Eckelberg, and brother-in-law Dick Ballwahn
A Mass of Christian Burial will be at 11 a.m. Tuesday, Feb. 19, at St. John the Baptist Catholic Church, 504 Enderby St., Wilton. Rev. John Potaczek will officiate. Burial will be in the church cemetery, with military honors by the Wilton Hanson-Stark-Leith-Paeth American Legion Post 508.
Relatives and friends are invited to call at St. John the Baptist Catholic Church from 4–8 p.m. Monday and from 10 a.m. until the time of the service on Tuesday. Online condolences may be sent to www.sonnenburgfamilyfh.com.
The Smith-Nelson Funeral Home is assisting the family with the arrangements.