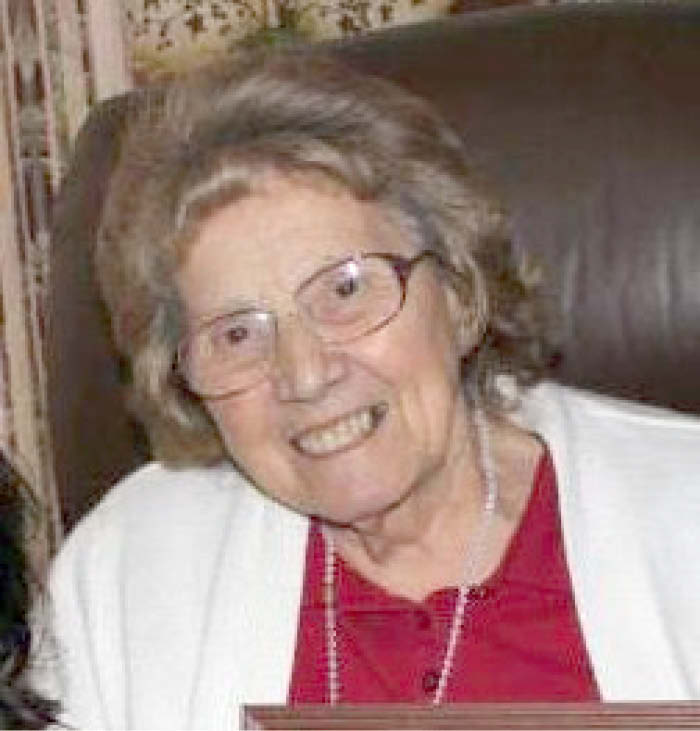 Irene Kenworthy, 83, of Tomah and formerly of rural Kendall passed away Tuesday, April 18, 2017, at the Mayo Clinic Health System-Franciscan Hospital in La Crosse. 
She was born Nov. 1, 1933, to Edward and Delia (Autote) Durand in Fall River, Mass. Irene was a member of Case Senior High School in Swansea, Mass., graduating class of 1952.  On Oct. 4, 1952, Irene was united in marriage to Hugh W. Kenworthy Jr. He preceded her in death Aug. 1, 2013. Together, Irene and Hugh resided in the Rehoboth, Mass., area until 1975, when they relocated their family to a dairy farm in the town of Wilton. 
In 1988, Hugh and Irene joined the Peace Corps.  Together they traveled to numerous places, volunteering their time with the Peace Corps. One of the most memorable trips was to the jungles of Ecuador. 
Raising her family was Irene's most important life work.  She was a true role model for her children, grandchildren and great-grandchildren.  Her love of music was passed down through the generations, and she proudly gave piano lessons to several of her grandchildren, holding recitals for them to show their new talent. 
Her kind and compassionate heart was a true reflection of her faith.  She was a dedicated and devout member of the Seventh Day Adventist Church, playing organ for numerous years and cooking pies for the church as part of the local fair.
She also volunteered for more than 30 years at the Tomah Care Center, bringing the beautiful gift of music to the residents, along with volunteering for several years at the Tomah Veterans Administration Medical Center. 
She will be remembered for her unconditional love, her loving, kind and caring heart and as an example of a life well lived. 
She is survived by her 10 children, Hugh III and Debra (Rose) Kenworthy, Robert and Pauline (St. Pierre) Kenworthy, Diane (Kenworthy) and Dan Davis, Nathan and Kathleen (Secatore) Kenworthy, Mark and Susan (Honish) Kenworthy, John and Christine (Hemmersbach) Kenworthy, Jessica (Kenworthy) and Brad Kortbein, Kathryn Kenworthy, Mary Beth (Kenworthy) and Roger Hilliard, and David and Carrie (Riffle) Kenworthy; 60 grandchildren with their spouses; 52 great-grandchildren; four sisters, Gert Moreau, Martha McVey, Claire Carpenter, and Sister Lorraine Durand of the St. Joseph Sisters; two brothers-in-law, Frank Kenworthy and Jack (Gloria) Kenworthy; and countless nieces, nephews, other relatives and friends.
She was preceded in death by her parents; her husband, Hugh; her infant great-grandson, Richard Handorf; four brothers, Alex, Paul, Charlie and Louie; two sisters, Yvonne Moore and Lucy McGrady and numerous brothers-in-law and sisters-in-law.  
A funeral service will be at 2 p.m. Friday, April 21, at the Seventh Day Adventist Church in Tomah.  Pastor Mike Ehm will officiate. Burial will be in Mount Vernon Cemetery in the town of Tomah.
Relatives and friends are invited for a time of visitation from 4–7 p.m. Thursday at the Sonnenburg Family Funeral Home, 801 E. Monowau St., Tomah, and on Friday at the church from 1 p.m. until the time of the service. 
Online condolences may be given at www.sonnenburgfamilyfh.com. In lieu of flowers, memorial may be given to the Seventh Day Adventist Church in Irene's memory.