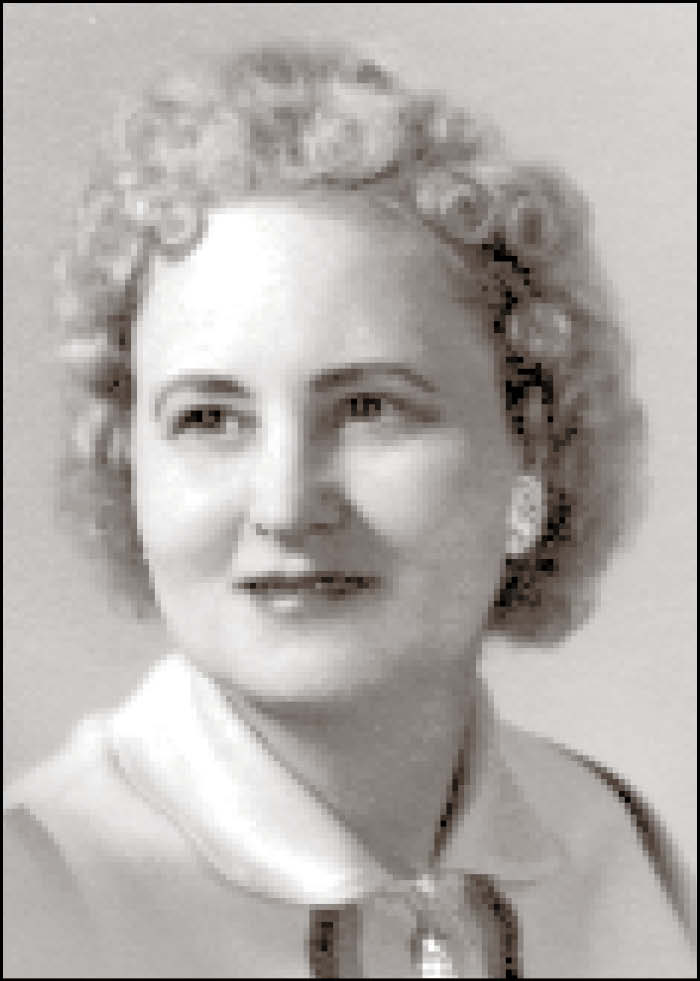 Grace Schell, 99, died Monday, Aug. 28, 2017, at Cumberland Memorial Hospital after a short stay.
She was born on February 4, 1918, in Wilton, WI, to George Louis and Sophia Alvina (Wendorf) Koebernick. Grace was baptized and confirmed at St. Paul's Lutheran Church in Wilton and taught Sunday School there for 12 years.
Following graduation from Wilton High School in 1935, she attended one year of teacher training at Tomah Normal School, graduating in 1936. For 16 years, she taught in several rural Monroe County schools as the only teacher for grades first through eighth in one-room school houses. Grace continued her own education during these years by attending and graduating from New Lisbon Teachers College and from UW-River Falls in 1966.
Grace married Roland Schell on June 1, 1946, in Tomah, shortly after he returned from overseas duty in the Army. They lived in the Wilton area, where two sons were born, John in 1947 and Carroll in 1948.
In 1954, they moved to Cumberland, where Rollie took over the Standard Oil Bulk Agency and Grace began teaching in Barron County at rural schools affiliated with Rice Lake School System. Grace moved to Hilltop and then Lincoln Elementary for 26 years. In 1973, while at Lincoln, she received the Outstanding Elementary Teacher award. She retired in May 1979 with a total of 41 years as an elementary teacher.
Grace was involved with church activities, teaching CCD at St. Mary's and St. Anthony's for nine years. She received the Pax Christie Award in 1986. She was a member of Barron County Delta Kappa Gamma Society, a member of Barron County Retired Teachers and Educators, a longtime member of American Legion Auxiliary Post 98 and was the president from 1984-1988.
Grace loved to watch many sporting events, especially when her husband or her sons were involved. She went on several trips and tours to Canada, Mexico and the United States. She loved gardening and flowers, dancing, reading and visiting with her family and friends. Most of all, she loved playing the piano for her own entertainment, especially the good old tunes and dancing to the Big Bands.
She was preceded in death by her parents; her husband, Rollie; and her two sisters, Sylvia Von Ruden and Marian Jackson.
Grace is survived by her sons, John (Cindi) Schell and Carroll (Vonnie) Schell, both of Cumberland; her grandchildren, Jay (Jeane) Schell of New Berlin, Wis., Steven (Jen) Schell of Menomonee Falls, Wis., Christopher Schell of Wausau and Heather (Craig) Friess of Cumberland; her great-grandchildren, Taylor and Madison, Alexandra, John and Isabella, Lexie and Carly and Julian and Maverick; her bonus great-grandchildren, Paige and Drew; and her brother, Kenneth Koebernick of Wilton.