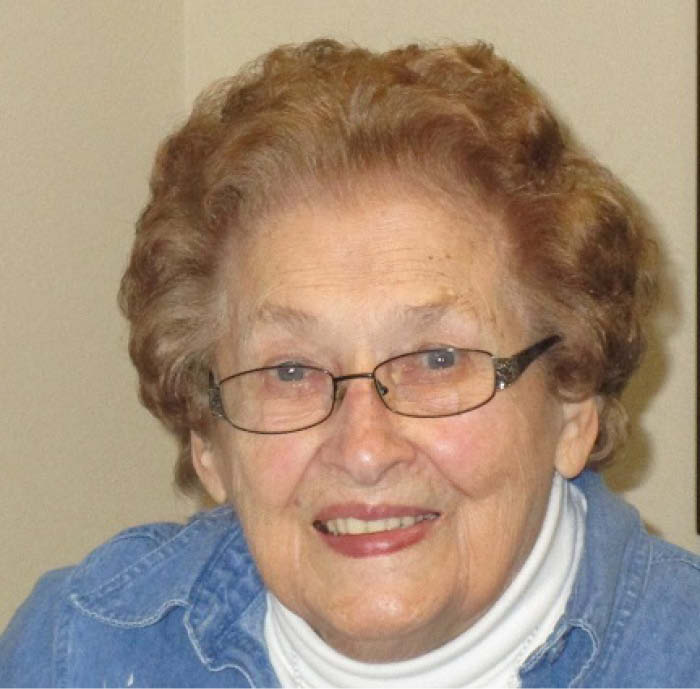 Giustina "Gus" Budde, 94, of Ontario passed away Saturday, March 31, 2018, at Milestone Senior Living in Hillsboro, surrounded by her family.
Giustina was born March 27, 1924, to Luka and Giustina Jug in Canale, Italy (currently Kanal, Slovenia), and attended school at Cela pri Volcah, Italy, followed by three years of seamstress school at Doblar, Italy. Giustina's young life reads like a war novel. She was raised in Podselo, Italy (now Slovenia and formerly Austria), perched on the banks of the beautiful Soca River, which flows into the Adriatic Sea. This small village was the scene of many wartime tragedies, and her stories of near escapes and detainment, the personal loss of a brother, and what it took to survive those times could fill a book.
It was in this war-torn location at the age of 24 that she met an American soldier, Kenny Budde of Ontario. They married in July 1947 after the war was over, and she began her new life in Ontario. They had two children (Carla and Allen), whom they raised in Ontario. After their divorce in 1973, Gus worked at Tillman's in Wilton. In 1975, she began her 27-year-long position with Meca Sportswear. Although she retired in 2002, she continued to do custom sewing, outfitting entire bridal parties and alterations for many others, including lots of prom dresses.
Ontario became her "little Slovenia." She made lifelong friends with her neighbors. She sewed everything from making her family's clothing and darning socks to creating wedding dresses for excited brides and sewing innumerable zipper replacements. She was an amazing seamstress and used this talent at Meca Sportswear in Ontario. Sewing was her profession and her passion up until the final days of her life.
Gus has remained very close to her family and friends in Slovenia, visiting there 11 times since 1956, and a final trip this fall will take some of her ashes to be spread on her homeland.
Giustina is survived by her daughter, Carla (Ronald) McNulty of Ontario; a son, Allen (Lynnae) Budde of Lodi, Wis.; her grandchildren, Paul McNulty, Bryan Budde, and Melissa Budde; her great-grandsons, Preston and Carter McNulty; along with other relatives and many special friends.
Giustina was preceded in death by her parents, sister Angela (Karlo) Fili and brother Frank Jug, and nearly all of her lifelong friends.
The family would like to thank the staff at Milestone Senior Living for their compassionate care and friendship. They would also like to thank Drs. Anderson and Cooke at Gundersen St. Joseph's Hospital and Clinics for care that went beyond what we could have expected.
A celebration of life will be at 11 a.m. Saturday, May 26, at Grace Community Church in Ontario. Pastor Bruce Milleman will officiate. Burial will be at a later date in Hilltop Rest Cemetery in Ontario. Family and friends are invited for visitation from 10 a.m. until the time of service at the church on Saturday.
The Torkelson Funeral Home of Ontario is assisting the family with arrangements. The online condolences may be offered at www.torkelsonfuneralhome.com.