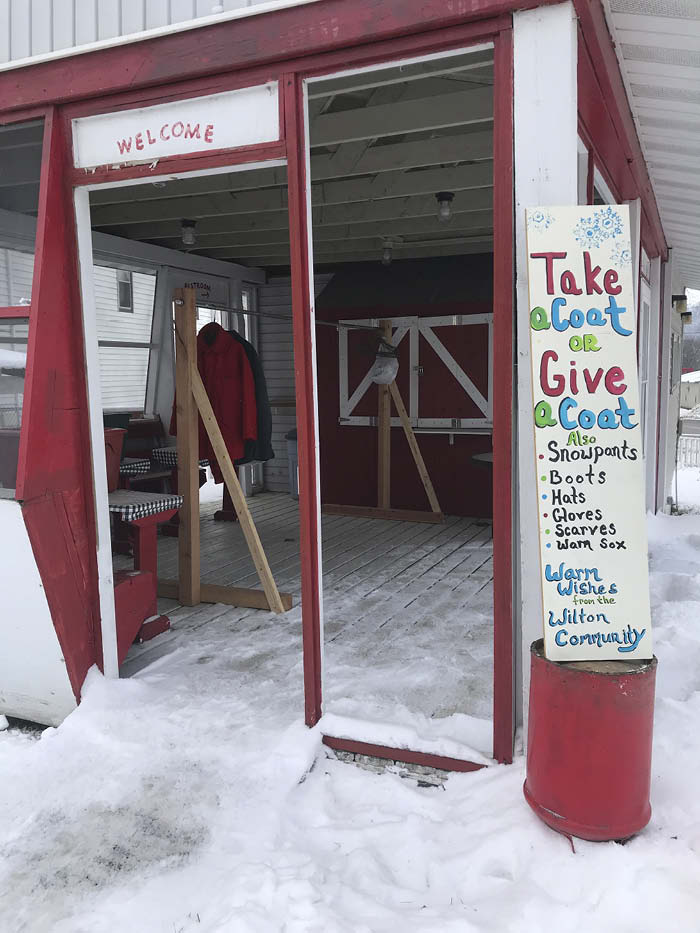 Wilton residents have set up a location offering free coats and other winter gear.
The project, called "Take a Coat or Leave a Coat," is underway at The Creamery, near the intersection of HIghway 71 and Main Street, next door to Hardware Hank. It is open 24 hours a day.
The group also plans to have other free items available, such as snow pants, hats, scarves, boots, gloves and socks.