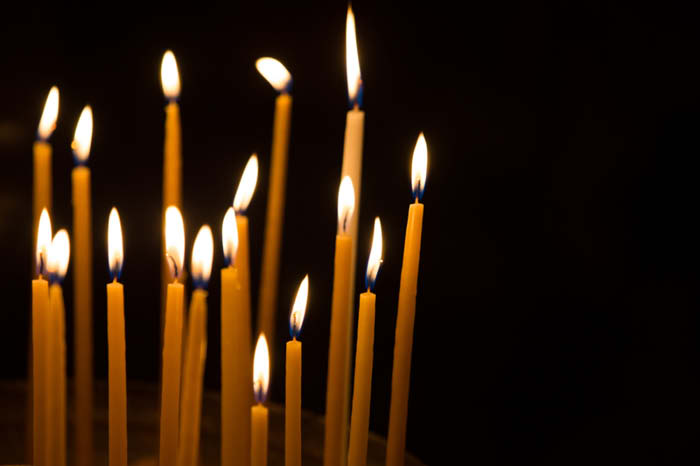 Frank C. Martalock, 85, of rural Ontario passed away Monday, Oct. 9, 2017, at Mayo Clinic Health System-Franciscan Healthcare in La Crosse.
He was born Dec. 8, 1931, at 7 a.m. in the back room of the Martalock family farm to Elmuth and Delia (Steinke). A lifelong member, Frank was baptized and confirmed into the Christian faith at St. Matthew's Evangelical Lutheran Church on South Ridge. On June 19, 1954, Frank was united in marriage to Darlene M. Fauska at St. Matthew's Evangelical Lutheran Church.
Throughout the years, along with farming, Frank worked as a sawyer, working for Vere Prell Construction, and owned and operated Wilton Building Supply. In his later years, he sold ag equipment, participated in forestry conservation, and delivered baby chicks and feed to the Amish.
As a faithful member of St. Matthew's Evangelical Lutheran Church, he served on the church council for many years. He also served as the South Ridge Lutheran Cemetery sexton for many years. He was always ready and willing to lend a helping hand to assist wherever it was needed on various church projects.
Frank was also very active in the local community. He was a member of Wilton Rod & Gun Club, the Sweetheart Swingers Square Dancing Club and the planning committee for the Town of Wellington.
Frank was an avid outdoorsman and hunter. He never missed a deer-hunting season in more than 73 years. He also enjoyed many years of turkey hunting.
In the early spring, Frank would spend many hours out in the woods, tapping maple trees to process his homemade maple syrup. He took great pride in the fact the he used the old-style technique in processing his syrup. In his spare time, Frank could be found just about anywhere doing just about anything!
He had a gentle, laid-back personality and enjoyed visiting with friends and could easily strike up a conversation with just about anyone. Frank's pride and joy were his family, especially his beautiful grandchildren and great-grandchildren. Spending time with them was a great joy and blessing in his life.
He is survived by his loving wife and partner of 63 years, Darlene; his children, May (Jon) Hill, Jeff (Lynn) Martalock, and Peggy (Michael Cottom) Martalock; his grandchildren, Erin (Aaron) Gregory, Zoe (Nicole Rodriguez) Hill, Joshua (Anne) Martalock, Marja (Jayson) Finnigan, Drew Martalock, Kelsea Martalock, Elijah Ness, Rafael Cottom, and Isabelle Ness (Hans Christopher Valdes Cona); his great-grandchildren, Egan Hill, Lachlan Gregory, Zephyr Gregory, Fenton Gregory, Olivia Martalock, Micklain Martalock, and Louik Finnigan; a brother-in-law, David (Myrna) Fauska; and a sister-in-law, Margery (Joseph) Collins.
He is further survived by many nieces, nephews, other relatives and many dear friends.
He is preceded in death by his parents; two brothers, Elmuth "Bud" and Albert; four sisters, Marceda Hansen, Leona Preuss and Ruby Rydzewski, and an infant sister, Bernice; three brothers-in-law, Fred Hanson, Roy Preuss and Edwin Rydzewski; and three sisters-in-law, Darleen Martalock, Arlene Martalock and Grace Martalock.
A funeral service will be at 11 a.m. Saturday, Oct. 14, at St. Matthew's Evangelical Lutheran Church, 25525 County Hwy. P, Ontario (South Ridge). Pastor Larry Neitzel will officiate. Burial will be in the South Ridge Lutheran Cemetery.
Relatives and friends are invited for a time of visitation at the church from 4–8 p.m. Friday and from 10–11 a.m. Saturday. The Smith-Nelson Funeral Home is assisting the family with arrangements. Online condolences may be given at www.sonnenburgfamilyfh.com.