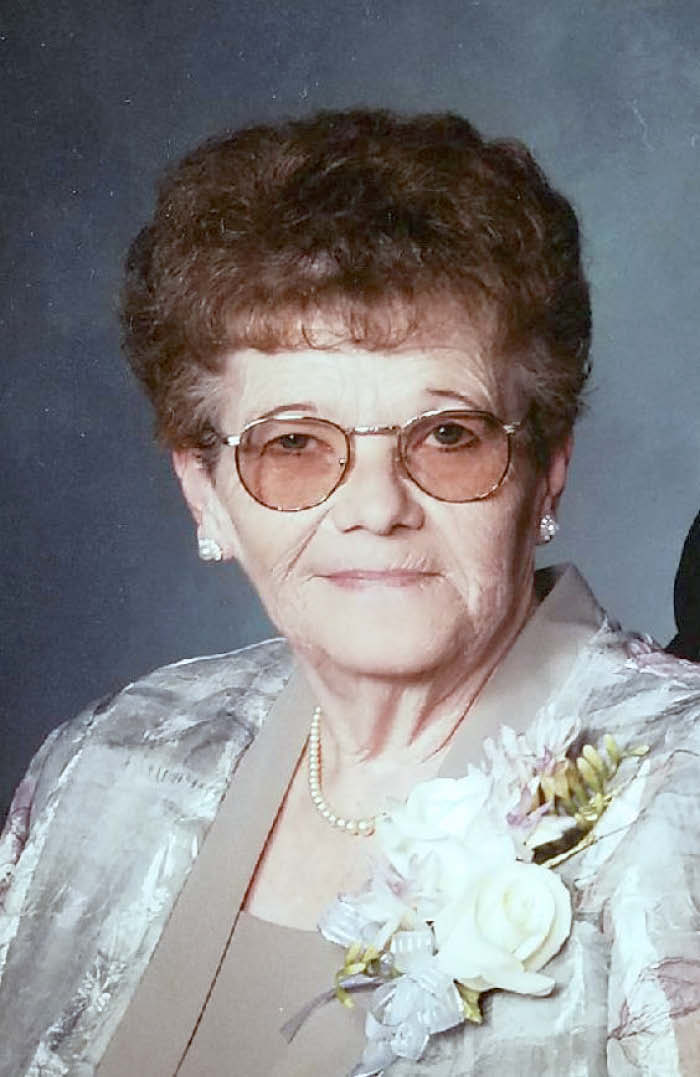 Ethel Marie Hartman, "Marie," 77, of Norwalk passed away peacefully, surrounded by family, at the Morrow Memorial Home on Friday, Sept. 29, 2017, in Sparta.
Marie was born July 12, 1940, to James and Ethel May (Short) Downing in Ontario. She attended Ontario High School, and then married Earl Rumppe Jr. Together they had three daughters, Diane, Laura and Brenda. Marie and Earl later divorced.
Marie then married Alan Hartman in 1973. She and Alan farmed in rural Cashton until 1977, when they moved her two youngest daughters and Alan's children, Bill and Kimberly, to Wyoming, where Al found employment at the coal mines for 20 years. For many years, she and Alan lived out West, where they owned and operated a convenience store in Sheridan, Wyo. Marie also worked for the local school district in Wyoming for 12 years as a head custodian.
In 2001, Marie and Alan moved back to Wisconsin. Marie had a very creative side to her. For many years, Marie crocheted beautiful doilies, table runners, blankets and other treasures for her family before she moved on to creating amazing pixel art. Pixel art took a meticulous amount of patience and a creative eye for design and colors to make the pictures that she did. Marie was a very caring, loving and genuine mom, wife, grandma and great-grandma, and her family meant the world to her.
Marie is survived by her husband, Alan of Norwalk; her three daughters, Diane (Jerome) Weibel of Cashton, Laura (Keith) Greenwood of Elko, N.V., and Brenda (Samuel) Hunt of Gillette, Wyo.; Alan's children, Bill (Dee) Hartman of Great Falls, Mont., and Kimberly Dawn Hartman of Casper, Wyo.; 12 grandchildren; 17 great-grandchildren; her siblings, Beverly Olson of Norwalk and Allen (Rita) Downing of Janesville; her children's father, Earl Rumppe Jr. of Antigo, Wis.; along with many nieces, nephews, other relatives and dear friends.
 Marie was preceded in death by her parents and many brothers and sisters.
Marie survived colon and lung cancer, and during her treatments, she received the most wonderful assistance from the Sparta Area Cancer Society (SACS). Therefore, in lieu of flowers, the family has asked that memorials be given to this organization in Marie's name.
Funeral services will be at 1:30 p.m. Sunday, Oct. 1, at the Torkelson Funeral Home in Cashton. Pastor Bob Streeter will officiate. Burial will follow in the Home Cemetery in rural Ontario.
Family and friends are invited for visitation from 11:30 a.m. until 1:30 p.m. Sunday at the Torkelson Funeral Home in Cashton. Online condolences may be offered at www.torkelsonfuneralhome.com.