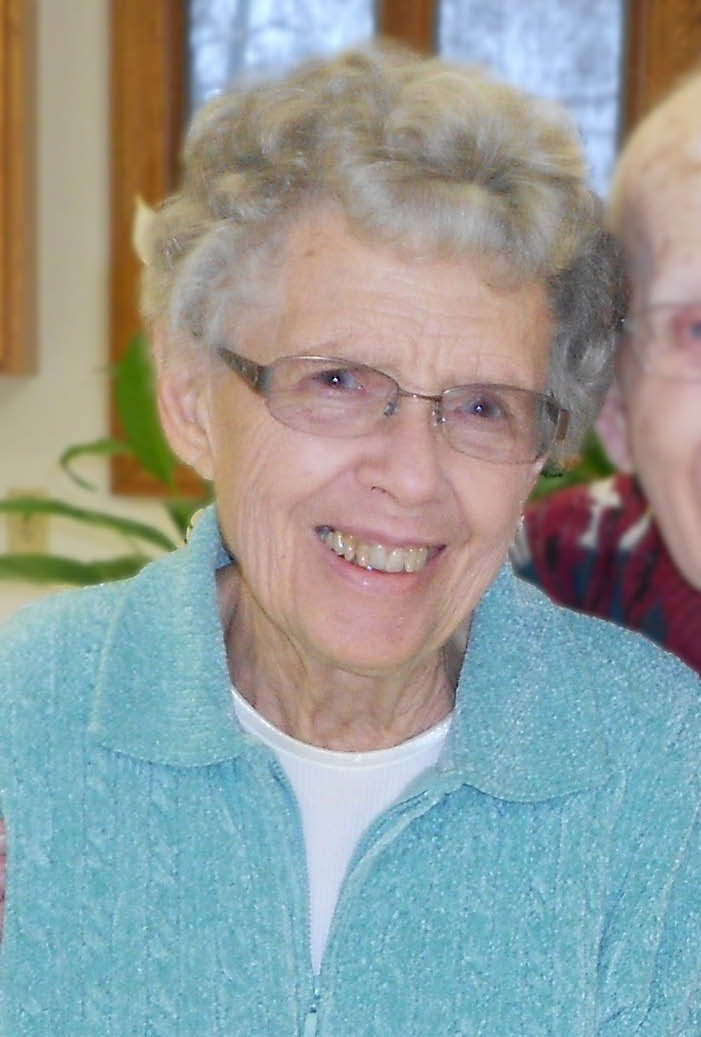 Elaine L. Popp, 90, of Kendall passed away Sunday, Dec. 9, 2018, at the Reedsburg Area Medical Center. Elaine was born Jan. 6, 1928, to Harry and Hazel (Clark) Preuss in Elroy. She married Norbert Popp on Nov. 17, 1947. Two children were born into the family, Dave and Mary.
During their married years, they farmed near Kendall. Elaine also worked away from the farm at Tillman's Produce in Wilton, Interstate Restaurant in Tomah and St. Joseph's Hospital in Hillsboro.
In 1978, they built their new home on Highway 71 near Kendall. It was a labor of love and their pride and joy for many years.
Mom will also be remembered for her wonderful cooking and baking. She loved to feed everyone who came to visit. Some of her family's favorites were her chicken and biscuits and her homemade chocolate cake with homemade chocolate frosting. She always kept cookies on hand in case someone would stop by for a visit. 
Through the years, Mom and Dad made many quilts. Dad would cut the pieces of material, and Mom would sew them together. Often, they had a quilt rack set up in the living room with a quilt stretched on it, ready to be tied. Every one of her family members benefitted from all the work she did making those beautiful quilts. Another labor of love. 
She is survived by her son, Dave (Debbie) Popp, and her daughter, Mary (Don) Miller; eight grandchildren; 14 great-grandchildren; two great-great-grandchildren; and nieces, nephews, other relatives and friends. 
She was preceded in death by her parents; her husband, Norbert; her sisters, Irene Chard-Nelson, Dorothy Solchenberger-Eckelberg and Lois Nelson; and her brothers, Marvin Preuss, Roger Preuss and Ronald "Bud" Preuss.
A funeral service will be at 11 a.m. Saturday, Dec. 15, at St. John's Evangelical Lutheran Church in Kendall. Pastor Larry Neitzel will officiate. Burial will be in the South Ridge Lutheran Cemetery. Relatives and friends are invited for a time of visitation on Saturday at the church from 9 a.m. until the time of the services. The Smith-Nelson Funeral Home in Kendall is assisting the family. Online condolences may be given at www.sonnenburgfamilyfh.com.
Memorials may be made to St. John's Lutheran Church in Kendall and Casa de Oakes in Reedsburg.