Editorial cartoon
By County Line | Posted January 21st, 2019 |

Tweet
April 11th, 2019
by
Linda Smith
I would like to extend my sincerest thank you to the voters of Monroe County on behalf of Rolling Hills residents, family members and staff! I am so grateful and humbled by the overwhelming support that has been given to us. 
---
March 28th, 2019
by
County Line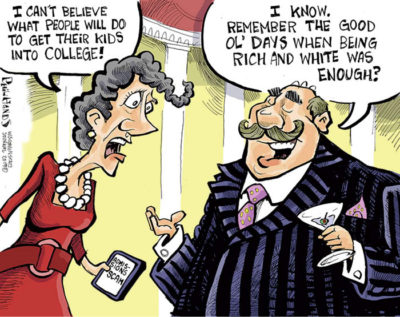 […]
---
March 28th, 2019
by
Dave Wester
Frauds can be slippery, but they give us clues.
---
March 28th, 2019
by
Lee Van Landuyt
On Tuesday, April 2, we have the opportunity to shape our future by electing candidates running for public office in both local and statewide elections.
---
March 14th, 2019
by
Pat Robinson
Little towns are still the best. I needed my car started, as it had set too long without me running it.
---
March 14th, 2019
by
Doug Rogalla
April's spring election is right around the corner and more important than most people realize. Madison liberals are aiming to tip the balance of the Wisconsin Supreme Court.
---
March 7th, 2019
by
Tom Johnson
I have to laugh at the diligence they are giving to the Donald Trump investigation.
---