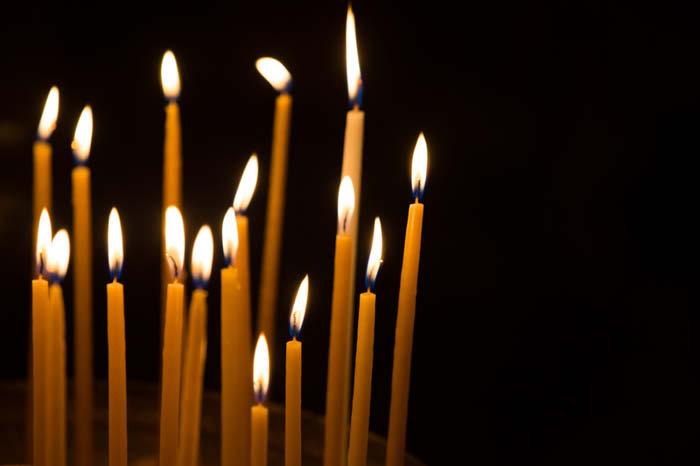 Dwayne Michael Hefner, 54, of Wilton, Wis., died Oct. 22, 2018.
Dwayne was born Jan. 5, 1964, in Chester S.C., the son of Orson P. and Emily D. Hefner. He grew up outside Lancaster, S.C., and was a 1982 graduate of Buford High School.
He was an 11-year veteran of the U.S. Army, for which he served as an artillery surveyor and attained the rank of sergeant. He worked as a professional land surveyor for many years, owning and operating Resolution Surveys. As a surveyor, he was part of a team through Engineering Ministries that traveled to Cambodia, India, and Ghana, building schools.
Loving and serving Christ through his gifts gave Dwayne great joy. He loved singing and listening to songs of praise and serving others at church.
He married Kathy Anderson of Wilton in July 1988 while stationed at Fort Benning, Ga. After their first son, Alex, was born in Germany, Dwayne and Kathy moved to Wilton when Dwayne was honorably discharged from the service in 1992.
Dwayne had a strong faith in Jesus Christ as his Lord and Savior and was an active member of Faith Congregational Church, serving on the church board. He was also a member of the Wilton Lions Club as well as the Wisconsin Land Surveyors.
He was an avid outdoorsman, especially enjoying hunting and fishing, but also just spending time outdoors, appreciating the beauty of God's creation. He could often be found reading or listening to books, soaking up as much history as he could, and loved going to movies with his son, Ian. He had a great way of encouraging enthusiasm. If Dwayne was excited, it became contagious, and before you knew it, everyone was getting involved. He will be sadly missed by all who knew and loved him.
He is survived by his wife of 30 years, Kathy Anderson Hefner of Wilton; his sons, Alex Hefner (Tess) of Joliet, Ill., Erik Hefner (Nina Dzanic) of Reedsburg, and Ian Hefner, currently serving in the U.S. Air Force; and his grandson, Gryffin Hefner. He is also survived by his mother Emily Hefner and his brother, Mark (Kimberly) Hefner, all of Lancaster, S.C.; a sister-in-law, Vicki (Larry) Ross of Wilton; his brothers-in-law, Ron Anderson of Beloit, Bob (Debbie) Anderson of Wilton, and Randy (Kim) Anderson of Elroy; and many other relatives, and friends. 
He was preceded in death by his father, Orson Hefner, and his mother-in-law and father-in-law, Norman and Margaret Anderson of Wilton.
A funeral service was Saturday, Oct. 27, at Faith Congregational Church in Wilton. Pastor Andy Wallman officiated. Burial was in Hillside Cemetery. Online condolences may be sent to www.sonnenburgfamiyfh.com. The Smith-Nelson Funeral Home assisted the family with the arrangements.