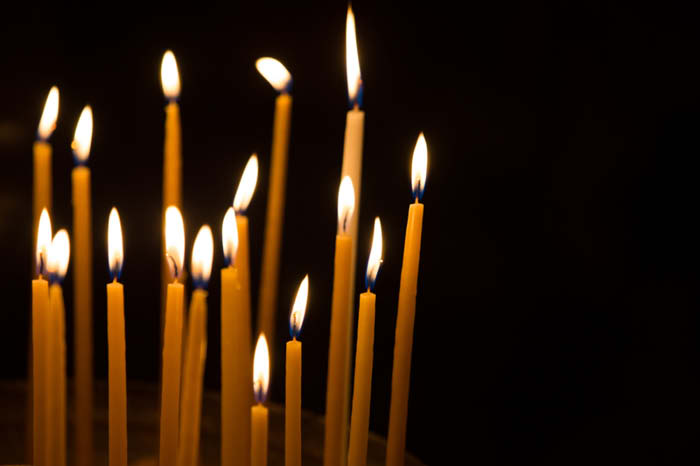 Donald G. Bradley, 92, of Kendall died peacefully Saturday, July 22, 2017, at St. Joseph's Hospital in Hillsboro.
He was born March 5, 1925, to Elmer and Cecilia (Rahberger) Bradley on the Bradley home farm. He was a member of the Kendall High School graduating class of 1943. After high school, Don proudly served his country as a member of the United States Navy during World War II.
On Aug. 20, 1953, Don was united in marriage to Marie H. Urban at St. Joseph's Catholic Church, and they spent a lifetime of farming and raising a loving family. He enjoyed spending time with his family, being in the outdoors, and listening to polka music.
Donald was a faithful member of St. Joseph Catholic Church, a member of the Production Credit Association, serving in the past on the board of directors, and a member of the William J. Schriver American Legion Post 309 Kendall for more than 40 years.
He was a devoted husband and loving father, grandfather, and great-grandfather.
He is survived by his loving wife of 63 years, Marie; his five children, Richard (Sonya) of Preston, Minn., Darrel (Renee) of West Salem, Anita (Terry) Reglin of Prairie du Chien, Wis., James of Kendall and Kathleen (Randy) Frye of Kendall; three brothers, Lawrence (Patty) of Tomah, Everett (Carol) of Kendall, and Harold (Mary) of Sparta; 11 grandchildren, Nicki (Zach) Zinsmaster, Mathew Bradley, Ross (fiancé Brittney Ungerer) Bradley, Claire Bradley, Brad (Nahnie) Reglin, Angie (Tony) Zubella, Kelly (Craig) Mezera, Mark (Alex) Reglin, and Ryan (special friend Jordan Process), Eric and Cory Frye; his great-grandchildren, Audriana and Alexzander Zubella and Addison Mezera; and many nieces, nephews, other relatives and many friends.
He was preceded in death by his parents; his father-in-law and mother-in-law, William and Agnes Urban; a brother, Robert; a sister and brother-in-law, Eileen and Victor Gruchalski; a sister-in-law, Richelle Urban, FSPA; and a brother-in-law and sister-in-law, William and Yvonne Urban.
A Mass of Christian Burial will be at 11 a.m. Wednesday, July 26, at St. Joseph Catholic Church, 301 Spring St., Kendall. The Rev. John Peter will officiate. Burial will be in the church cemetery, with military honors by William J. Schriver American Legion Post 309.
Relatives and friends are invited for a time of visitation on Wednesday at the church from 10 a.m. until the time of the service.
The Smith-Nelson Funeral Home in Kendall is assisting the family with arrangements. Online condolences may be given at www.sonnenburgfamilyfh.com. In lieu of flowers, memorials in Donald's memory may be given to the St. Joseph's Memorial Foundation, P.O. Box 527, Hillsboro, WI 54634 (gundersenhealth.org/st-josephs).