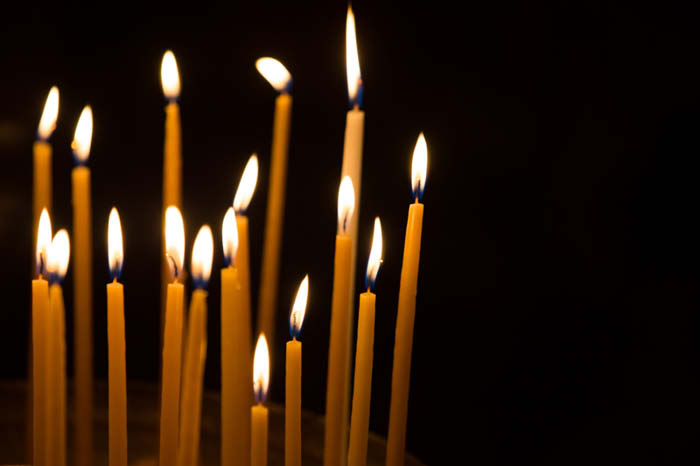 David A. McCracken, 65, of Kendall died Oct. 16, 2017, at his home.
He was born May 29, 1952, to Robert and Reita (Kobleske) in Hillsboro. He was a member of the Royall graduating class of 1970. After high school, he volunteered for the U.S. Army and served during the Vietnam War. He was a very proud veteran.
After Dave received his honorable discharge, he moved to Casper, Wyo., and received his heavy-equipment operator's training until 1982.
Dave was united in marriage to Vicky Arnold; he also gained a stepson, Adam Waite. They remained stepfather/stepson throughout his life.
He then worked as a truck driver and became the owner and operator of his own home rental business; at one time, he owned 14 rentals. He owned and operated the Corner Tavern in Kendall until he sold it to his niece Cindy. In 1997, he was the owner and operator of a semi, hauling for Martin's Milk Service of Wilton. While in Casper, he jumped out of a plane and would have been willing to do it again. He enjoyed driving his motorcycles and went to Sturgis in 1998 and 2012, plus he enjoyed putting puzzles together with Jackie. Dave was a free-spirit adventurer who didn't want to be tamed; he lived his life just a little left of center.
He is survived by his significant other, Jacqueline Ziglinski of Kendall; a stepson, Adam Waite; his brothers and sisters, Sally (Ron) Fuhrmann of Kendall, Doug (Pauline) McCracken of Kendall, Dennis McCracken of Kendall, Dale McCracken of Kendall, Mary (Mike) Paskiewicz of Ontario, Darrel (Barb) McCracken of Kendall, William (significant other Kim) McCracken of Wilton and Peggy (Dayln) Chapman of Kendall; and his nieces, nephews, other relatives and friends.
He was preceded in death by his parents and two great-nephews.
A funeral service will be at 11 a.m. Thursday, Oct. 19, at the Evangelical Free Church, 104 E. Hall St., Kendall. Burial will be in the Glendale Cemetery, with military honors by the William J. Schriver Post 309.
Relatives and friends are invited to call from 4–7 p.m. Wednesday at the Smith-Nelson Funeral Home 112 E. South Railroad St., Kendall, and from 10 a.m. until the time of services Thursday at the church. Online condolences may be sent to www.sonnenburgfamilyfh.com.
The family would like to thank Dennis O'Brien for his excellent care and friendship to Dave.