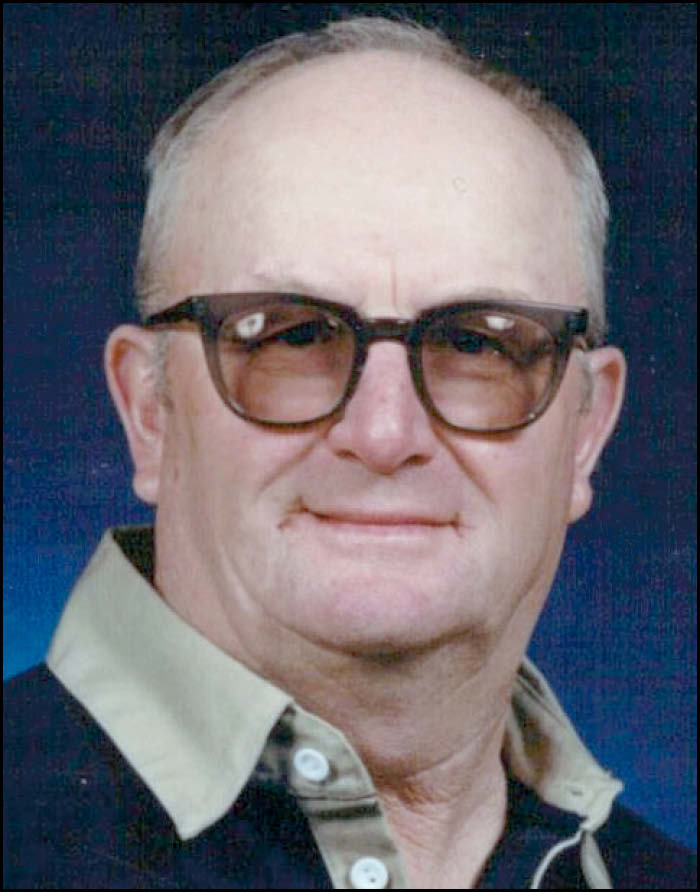 Charles Lee Rieck, on the morning of March 13, 2017, passed away peacefully at St Joseph's Hospital in Hillsboro.
He came into this world Nov. 28, 1941, to William "Casey" and Violet (Rabehl) Rieck in Sparta. He was baptized Dec. 21, 1941, at St. Matthew's Evangelical Lutheran Church in the town of Wellington. He was raised on the family farm by Kendall, in the town of Glendale. He was confirmed April 3, 1955, at St. John's Evangelical Lutheran Church in Kendall. He was a graduating member of the Kendall High School class of 1959, which was the last year that Kendall had a high school.
In 1963, when his nation called him to serve in the Army, he answered that call. He served in the Army until 1965, when he was called back home to take over the family farm. He farmed on the family farm throughout his life.
He was united in marriage to Linda Zinke on Oct. 30, 1965, at St. Matthew's on South Ridge. Together they raised three children on that farm, teaching them good strong family and work ethics. He extended these ethics onto others as well. When his cousin Ronald Schnurr passed away, he and his brother would check on Ron's sons to make sure they were well. He also taught Ron's son Gary a lot about agriculture.
He also instilled these ethics into his grandchildren. When it came time to pick rocks out of the fields in the spring, he made sure that Amanda was with to help. When Caitlin became older, she helped unload hay into the barn and make wood.
In his later years, he worked at the cheese factory in Hillsboro and at Fort McCoy. He had a love of hunting and going out West. He especially enjoyed the Cooke City, Mont., area. When he wasn't hunting or traveling, he enjoyed his country music and Western movies. He also had a particular fondness for chocolate malts, especially from The Goose Barn by La Farge. He liked going to the casinos and loved to brag about how much he won but never how much he lost. He served faithfully at the American Legion Post in Kendall for over 25 years.
Those who are still on this earth who will hold the memory of him close to their hearts are his wife of 51 years, Linda; his children, Kevin (Penny), David and Kimberly; his mother, Violet; his granddaughters, Cassie, Amanda and Caitlin, and his great-grandchildren; his brother, Alan "Butch" (Darlene) Rieck; his sister, Shirley ( Duane "Pete") Leak; his brothers-in-law, Roger (Lois) and Otto (Joan) Zinke; his sister-in-law, Elaine Zinke; his nephew and godson, Dennis, who was considered to be the "third son"; and nephews, nieces, cousins, hunting buddies, and anyone he encountered in his life who will remember him.
Those who greeted him at the golden gates of heaven were his father; both sets of grandparents; numerous aunts, uncles, and cousins; and five brothers-in-law and six sisters-in-law. 
Funeral services will be at 11 a.m. Saturday, March 18, at St. John Evangelical Lutheran Church, 297 E. South Railroad St. Burial will be in the Glendale Cemetery in Kendall, with full military honors by the William J. Schriver American Legion Post 309. 
Relatives and friends are invited to call at the church from 4–8 p.m. Friday, March 17, and from 10 a.m. until the time of service Saturday.
The family would like to thank Milestone Senior Living, St Joseph's Hospital, Dr. Cooke, and all of the other staff in Hillsboro for the excellent care that they had given to him in the last year of his life.