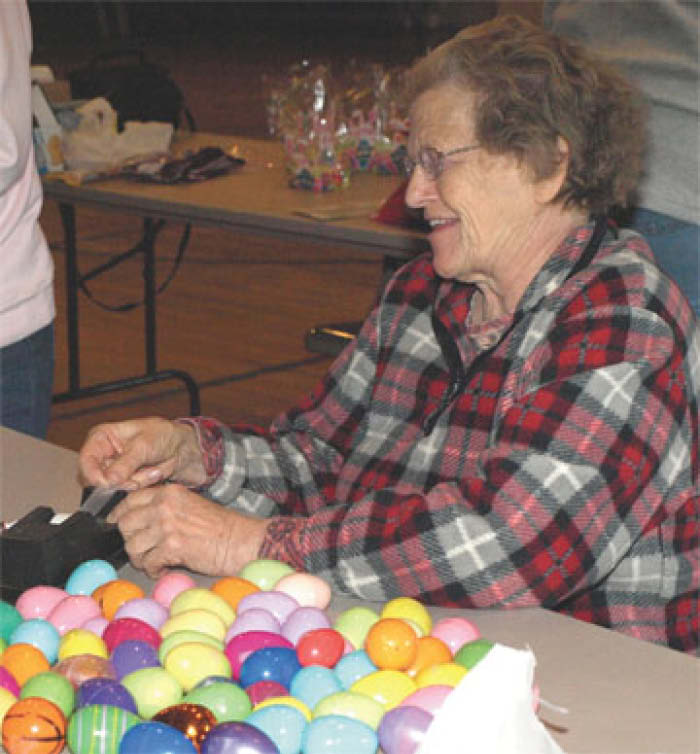 Barbara J. Flaig, 78, of Ontario passed away peacefully Monday, Sept. 10, 2018, at her home, surrounded by her loving family.
Barb was born in Wonewoc on May 27, 1940, to Sylvester and Freida (Penshorn) Ennis. Barb was born and raised in the Catholic church. Her faith was steadfast and strong and remained a big part of her whole life.
Barb graduated from Wonewoc High School. She married Stanley Alan Flaig on April 27, 1960, and together they had five children. Barb and Stanley farmed together outside of Ontario. Barb worked at Rayovac in Wonewoc, waitressed at Ma & Pa's Café in Ontario, and retired from Brunner Manufacturing after working there 25 years. Barb worked all of these jobs while farming full time, and she continued to farm with her son long after she retired. Barb did not let any moss grow under her feet. She was used to working hard. After retirement, it made sense that Barb would open her own bed and breakfast in her home, "The Brush Creek Inn." Barb was a wonderful hostess, and she loved getting to know new people.
The community of Ontario and surrounding areas will feel the loss of one of their best community-action members. If there was a fundraiser or need for baked goods, Barb would make the best desserts. Barb and Bess started the famous Easter egg hunt in Ontario, which became a tradition for so many local families. She was an avid quilter and was a member of the Norwalk Homemakers and 131 Homemakers groups. When Barb wasn't working hard, she loved to play the accordion and piano. Her family will miss the music that Barb played whenever she was able to. Being a mom and grandma was Barb's greatest accomplishment. Her children, grandchildren and great-grandchildren meant the world to her. 
Barb is survived by her children, Jeannie (Robbie) Urbanek of Yuba, Mary Flaig of Ontario, Sherry (Frank) Novy of Mount Tabor, and Alan (Diane Brewer) Flaig of Ontario; a sister, Diane (Dale) Field of Wonewoc; two brothers, Ronnie (Kathy) Ennis and Jim (Sharon) Ennis, both of Wonewoc; her grandchildren and great-grandchildren, Joni (Perry) Klinge-West and children, Jenna Klinge and Hadleigh Klinge-West, Jeri (Rich) Brey and children, Riley and Lexi, Jayme Flaig, Skyler Tessmer, Jessica (Larry) Kaufmann and children, Tyana, Teryn and Sebastian Kaufmann, Justin (Megan) Novy and Ryan Novy; along with many special nieces, nephews, other relatives and dear friends.
Barb was preceded in death by her husband in 1983, Stanley; one son, Robbie Flaig; her parents, Sylvester and Freida Ennis; a brother, Rudy Ennis; and a sister, Carol Miller.
A Mass of Christian Burial will be at 10:30 a.m. Friday, Sept. 14, at Grace Community Church in Ontario. Burial will follow in Pilgrim's Home Cemetery in Norwalk. Family and friends are invited for visitation from 4–7 p.m. Thursday, Sept. 13, at Torkelson Funeral Home in Ontario. The rosary will begin at 3:30 p.m., and we will conclude visitation at 7 p.m. with a prayer service. Visitation will also be held from 9:30 a.m. until the time of service at the church. The Torkelson Funeral Home of Ontario is assisting the family with arrangements. Online condolences may be offered at www.torkelsonfuneralhome.com.