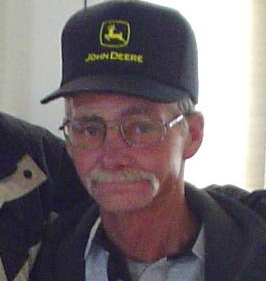 Randal J. Muller, 62, of Gales Creek, Ore., and formerly of Ontario passed away at his son's home in Hillsboro, Ore., after a long and painful struggle with cancer June 21, 2012.
Randy was born June 14, 1950, to Stanley and Joan Muller in Richland Center. He grew up on a farm near Viola and graduated from Kickapoo High School in 1968.
Randy worked as a bricklayer for Boldon Brothers Construction of Ontario for most of the years that he lived in the Ontario area.
Randy married Diana L. Gnewikow in 1970. They had two children (Troy and Ryan) over their 19 years together until they divorced in 1989.
Randy moved to Oregon in 1991, where he worked for Boldon Construction Co. of Forest Grove, Ore., as a bricklayer.
All of his life, Randy enjoyed camping, fishing, hunting, crabbing, mushrooming and pretty much anything else that allowed him to spend time in the outdoors. He was also an avid Green Bay Packers fan regardless of their win/loss record.
Randy is survived by his parents, Stanley and Joan Muller of Kennewick, Wash.; his sister, Vicki (Robert) Stenner of Richland, Wash; his sons, Troy Muller of Hillsboro, Ore., and Ryan (Jaime) Muller of Sparta; his granddaughters, Carly, Claudia and Sydney Muller of Sparta; his aunts, Ruth Muller of La Farge, Shirley Muller of La Farge, Darlene Blakley of Hillsboro, Betty Cook of Roscoe, Ill., and Kathleen Leatherberry of Norwalk; his uncles, Ken Muller of South Beloit, Ill., and Dan (Doris) Muller of Carthage, Ill.; and many cousins, nieces and nephews.
Randy was preceded in death by his brother, Jeffery Scott Muller, as well as his grandparents, Lou (Ruth) Muller and Blaine (Josie) Blakley.
A celebration of Randy's life will be from 1–4 p.m. Saturday, Sept. 1, at the Ontario American Legion Hall.