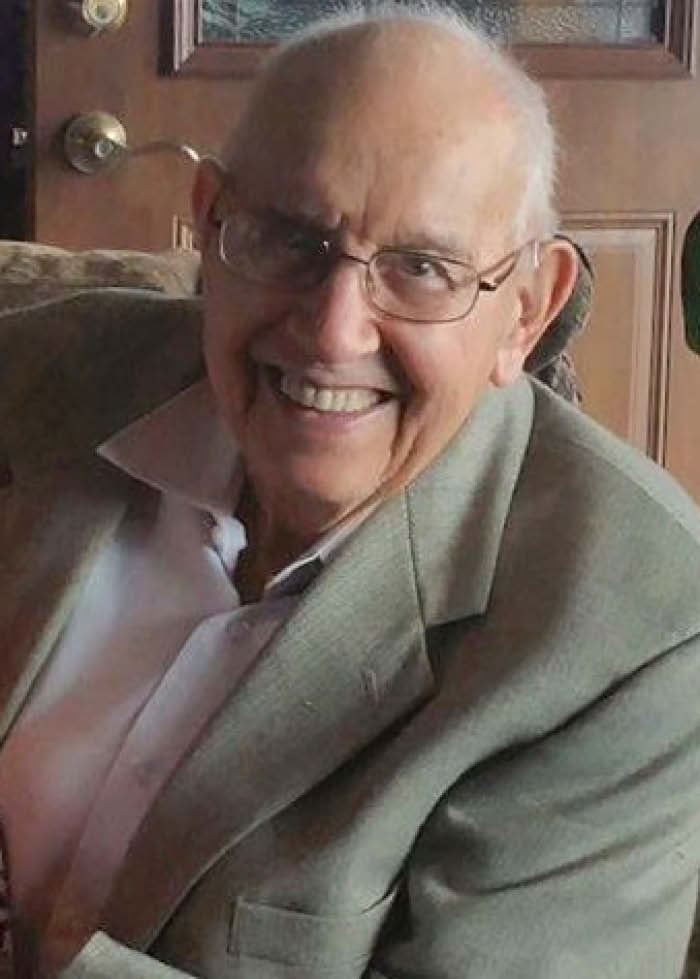 Russell Eugene Bolden, 94, bravely passed into eternal life Aug. 10, 2018, surrounded by his loving family.
Russell was born on Jan. 12, 1924, on a farm in Vernon County. He was the sixth child born to Philip and Minnie (Belknap) Bolden.
His father died when he was 4 years old, and around age 11, he began working as a farmhand to support himself.
On Sept. 7, 1943, he married Glenys Beverly DeWitt in Ontario. Together they worked and played very hard during their 63 years of marriage. They lived in 37 homes among the hills of Vernon and Monroe counties. They farmed the greater part of their married lives. In addition, he tried his hand at other occupations, including logging, hauling cattle, truck driving, factory work, building silos and driving for the Amish. 
Russell loved the outdoors, and he took great pride in his different teams of horses. Friends and family members have fond memories of buggy rides and sleighing in the snow. Time spent with Russell was always full of laughter. He enjoyed entertaining people with stories, telling jokes, and playing pranks.
He impacted many people with his love and Christian faith. He accepted the gift of salvation on a beautiful Sunday morning while sitting in the woods on his farm near Kendall. He would say he could not preach or teach, but he could serve the Lord by handing out tracts that explained the gospel of Christ.
He is survived by eight children, Lana (Terry) Sullivan, Thomas (Julie) Bolden, Vicki (Dave) Engler, Kathryn Pope, Tammy Bolden, Kurt (Laura) Bolden, Larry (Deborah) McKee and Kathy Teslow. He also is survived by his sister-in-law, Cozette Gabrielson, along with numerous nieces, nephews, and cousins. Russell was very proud of his surviving 25 grandchildren, 49 great-grandchildren and four great-great-grandchildren.
His wife, Glenys, preceded him in death in 2007. He also was preceded in death by his parents; four sisters, Carrie Schroeder, Myrtle Nofsinger, Marie Liefke and Mary Langan; two brothers, Lyman Bolden and Neil Bolden; a son, Bruce Jon Bolden; a son-in-law, David Pope; and a great-granddaughter, Vivian Marie Pope.
A funeral service will be at 12 p.m. Tuesday, Aug. 14, at Faith Independent Baptist Church in Ontario. Pastor Michael T. Gjefle will officiate. Burial will be in Billings Creek Cemetery, with military honors by the Bredlow-Ewing American Legion Post 467. Relatives and friends are invited for a time of visitation on Tuesday at the church from 10 a.m. until the time of the service.
The Smith-Nelson Funeral Home in Wilton is assisting the family with arrangements. Online condolences may be given at www.sonnenburgfamilyfh.com.
His family wishes to extend their sincere gratitude to Liberty Village and Serenity House for the love and excellent care he was given. 
In lieu of flowers, memorials in Russell's name can be made to Hospice Touch and Serenity House.